K-TOWN VIRUS WEEKEND PT II
August 20, 2021 @ 18:00

-

23:55
Event Navigation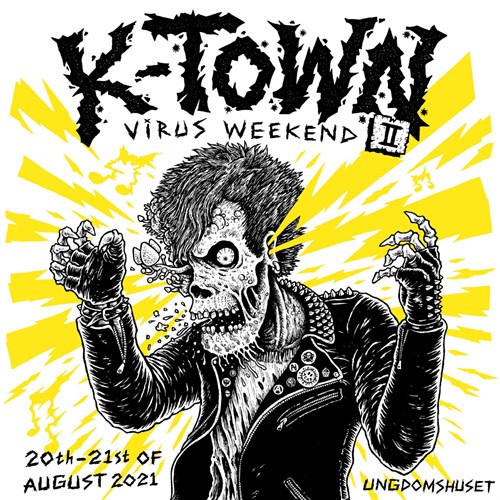 POWERFACE
(swe)
Strap on a bandana and come out to play with this hot rockin' back alley HC crew.
PLANET Y
(DK)
Melodic and garagey KBD-punx back on stage and with a new album almost out.
SECT MARK (it)
Relentless and punishing hardcore with a sound that's harsh but huge.
LUMPEN
(Barcelone)
Anxious, noisy and infectious doomsday-hardcore punk from Barcelona.
ANTI-METAFOR
(Swe)
Pure no bullshit kängpunk in the ancient style that you love.
GLÖM ALLT
(DK)
New band of old faces delivering melodic and dark punk hits of tomorrow.
DJ MC EBBER