K-TOWN VIRUS WEEKEND
September 12, 2020 @ 16:00

-

September 13, 2020 @ 02:00
Event Navigation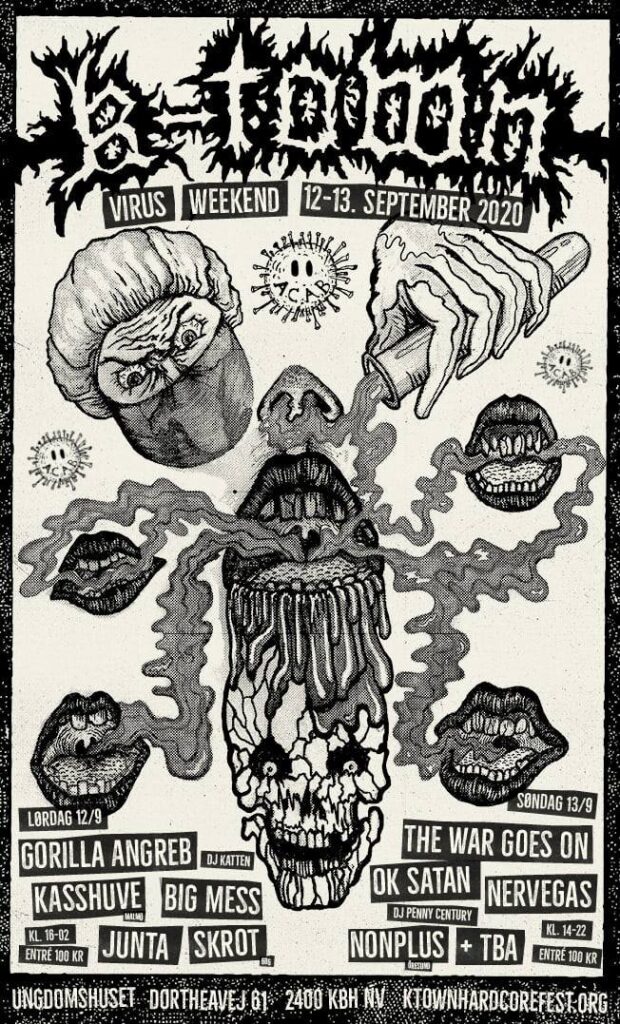 GORILLA ANGREB (dk)
Re-animated K-Town classics back for another sing-along chainsaw massacre!
JUNTA (dk)
Peace/War punx resisting our cookie-cutter society with a raw middlefinger approach.
BIG MESS (dk)
Local emo kids turned bestial pop-heads. Fast punk rock and shameless melodies.
KASSHUVE (swe)
Raw, snotty and obnoxious scandi hardcore raw punks!
SKROT (swe)
Buzzsaw-råpunk as the Swedes do it but with a hint of prehistoric grinding UK crust.