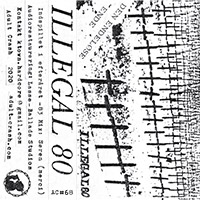 AC#68 - ILLEGAL 80 "Den endeløse ende" MC reissue
Official reissue of the ILLEGAL 80 1983 demo tape. Featuring 17 songs of unpolished Copenhagen hc/punk.
At press!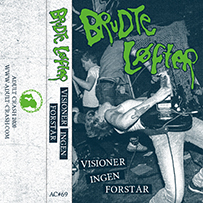 AC#69 BRUDTE LØFTER "Visioner ingen forstår" MC
An unreleased LP recording from 2015 that needed to see the light of day. Catchy Copenhagen HC/punk.
At press!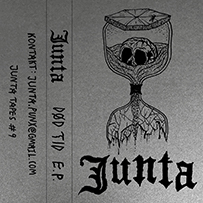 JT#9 - JUNTA "Død tid" MC

6 new tracks out of fashion, out of step, out of tune....
At press!
Somewhere in time:
ILOTA 12"
KASSHUVE "Dummedagen kommer" 12"
PLANET Y new 12"
RUIDOSA INMUNDICIA 12"
+ more...