This fierce slap of Bogotá raw hardcore punk is now back in stock!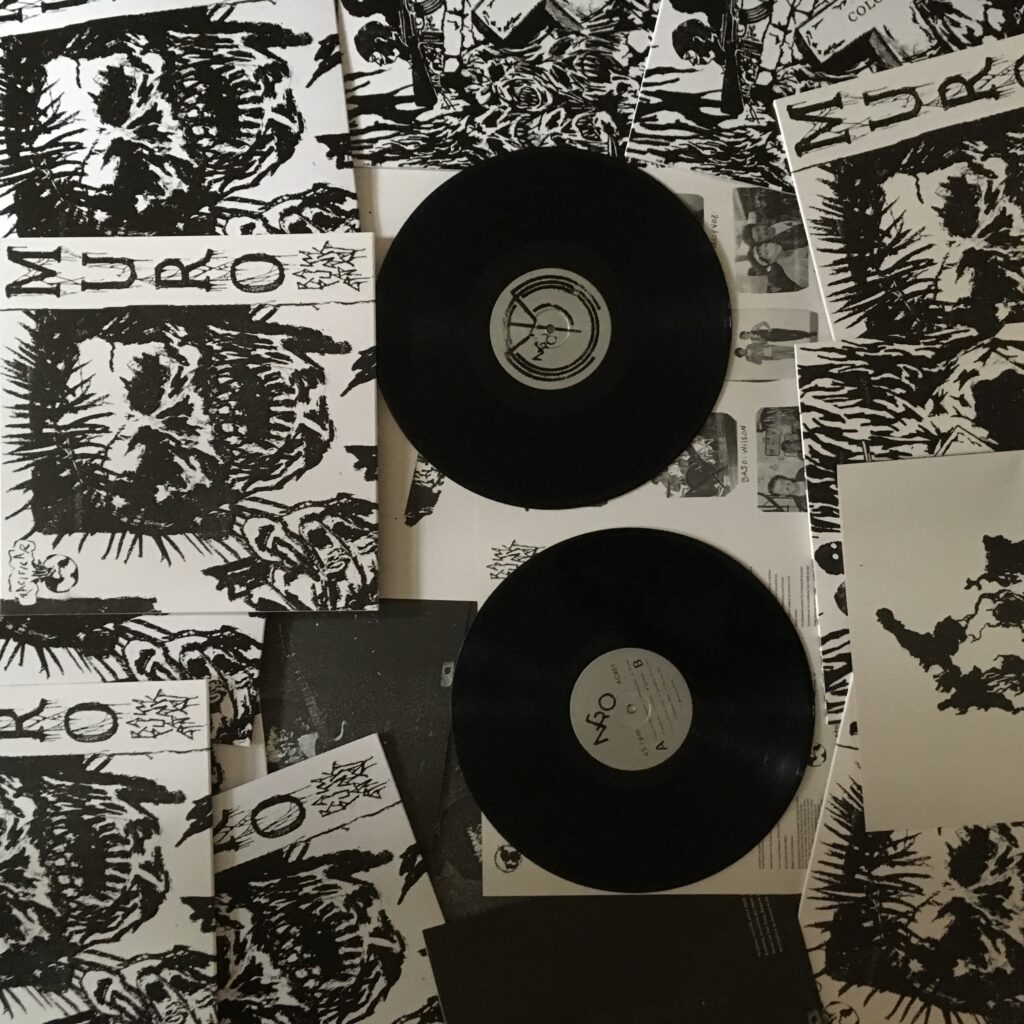 Thanks to Señor Mus for the assistance!
So the latest stack of test presses have all been approved.
I'm currently waiting on ETAs for these – but I guess we'll have to be patient.
These 4 upcoming records have been submitted to the plant:
AC#70 – AXE RASH "Contemporary Ass" E.P.
AC#71 – RUIDOSA INMUNDICIA "Ira" 12″
AC#72 – PLANET Y "En Plads i Solen" LP
AC#73 – THE WAR GOES ON "Discount Hope" E.P.
With current productions times – who knows when they'll be back in…..
I de tidlige 80'ere kom der en lang række punk/hardcore bands fra Nordsjælland.
Et af de vigtigste (sammen med Electric Deads) var ILLEGAL 80. Med deres samfundskritiske tekster og anarkistiske holdninger, blev de hurtig udråbt af Kbh. punx eliten til at være "Crass wankers", en titel de IKKE var kede af, for for ILLEGAL 80 var holdninger og stillingtagen en lige så stor del af at være/spille punk som musikken (hvis ikke større).
Fantastisk at "Den Endeløse Ende" nu igen bliver tilgængelig, det er et vigtigt stykke dansk punk historie!!
Ingen tak til systemet men STOR tak til ILLEGAL 80!!
Anderz Nielsen (Boston Tea Party/Enola Gay etc)
Latest releases
BRUDTE LØFTER "Visioner ingen forstår" MC

ILLEGAL 80 "Den endeløse ende" MC reissue

Upcoming Events
There are no upcoming events at this time.