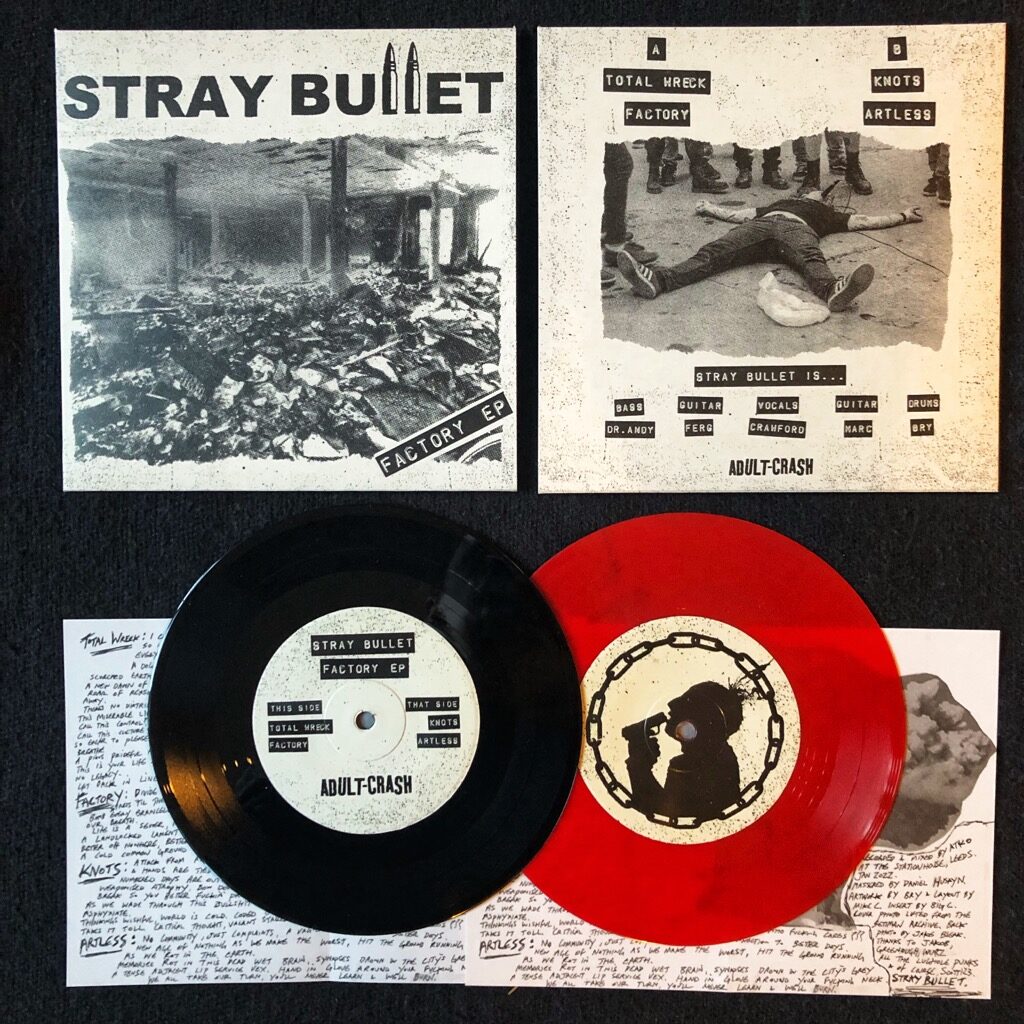 AC#75 STRAY BULLET "Factory EP" 7″ E.P.
The Sheffield hardcore ragers return with another slap of vinyl through AxC and deliver 4 new shots at "innocent" bystanders.
Recorded @ The Stationhouse by J.Atkinson. Mastered by D.Husayn @ NLBF Mastering.
A limited red wax version will be available from AxC + the band @ K-Town.
Mailorders will have to be a little patient though, as the US version on NFTW Recs. is slightly delayed…
You should also check out the first STRAY BULLET gig outside the UK on the Friday at the fest as well…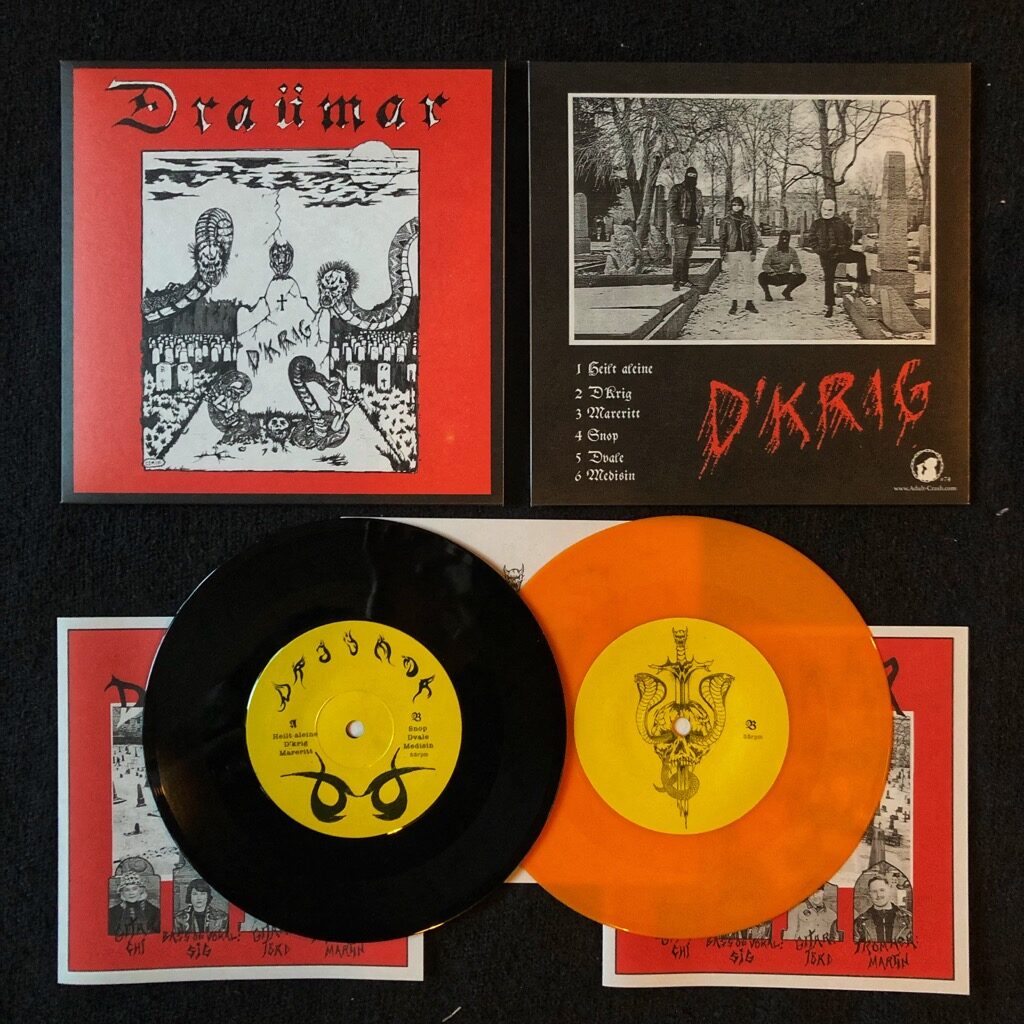 AC#74 DRAÜMAR "D'Krig" 7″ E.P.
A Covid-19 kinda project from Olso, Norway and Austin, TX.
A punk snow blizzard of despair and loneliness.
Recorded @ Blitz in Oslo. Art by Carlos Velásquez.
A limited orange wax version will be available from AxC + the band @ K-Town and for mailorders starting Monday June 27th.
Be sure to catch their debut gig here on the Friday @ K-Town HC Fest!
The test press for the DRAÜMAR E.P. has arrived and should be approved shortly.
Check out 2 tracks HERE!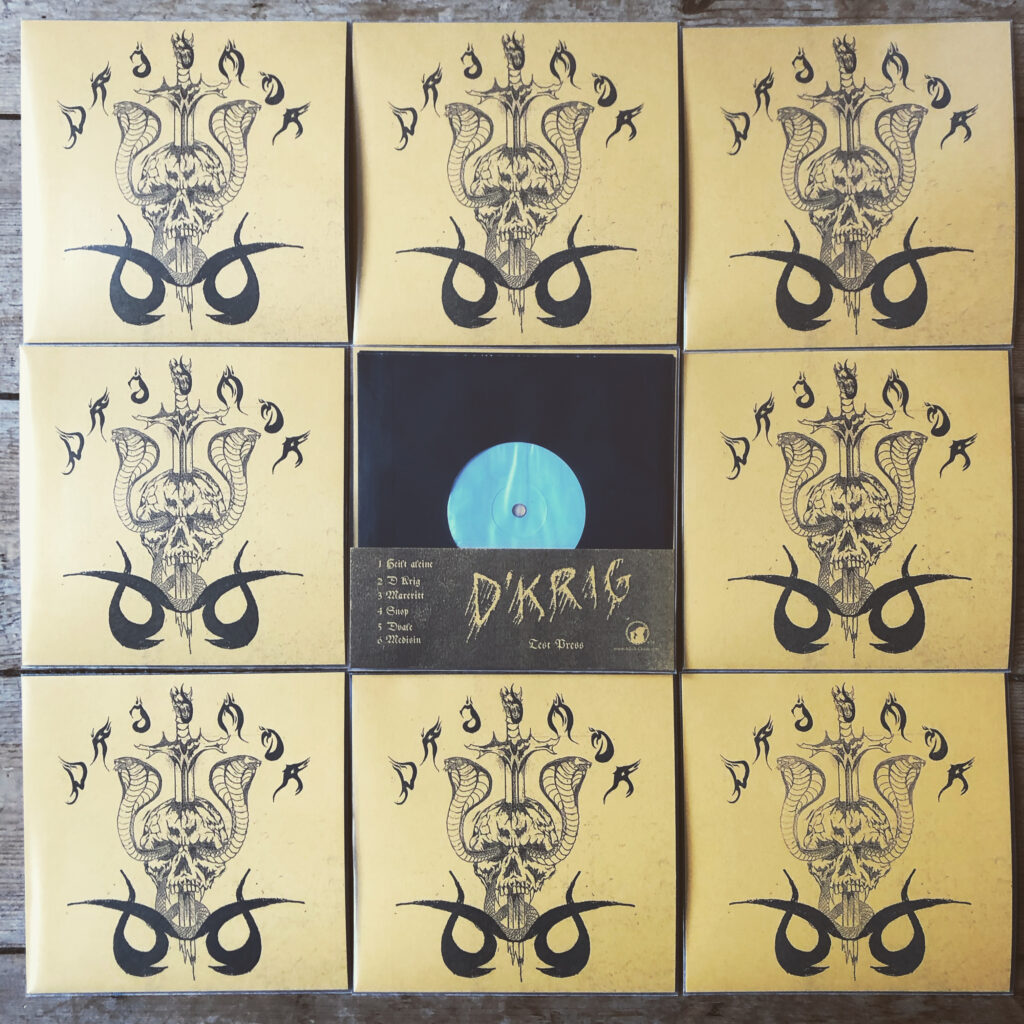 This fierce slap of Bogotá raw hardcore punk is now back in stock!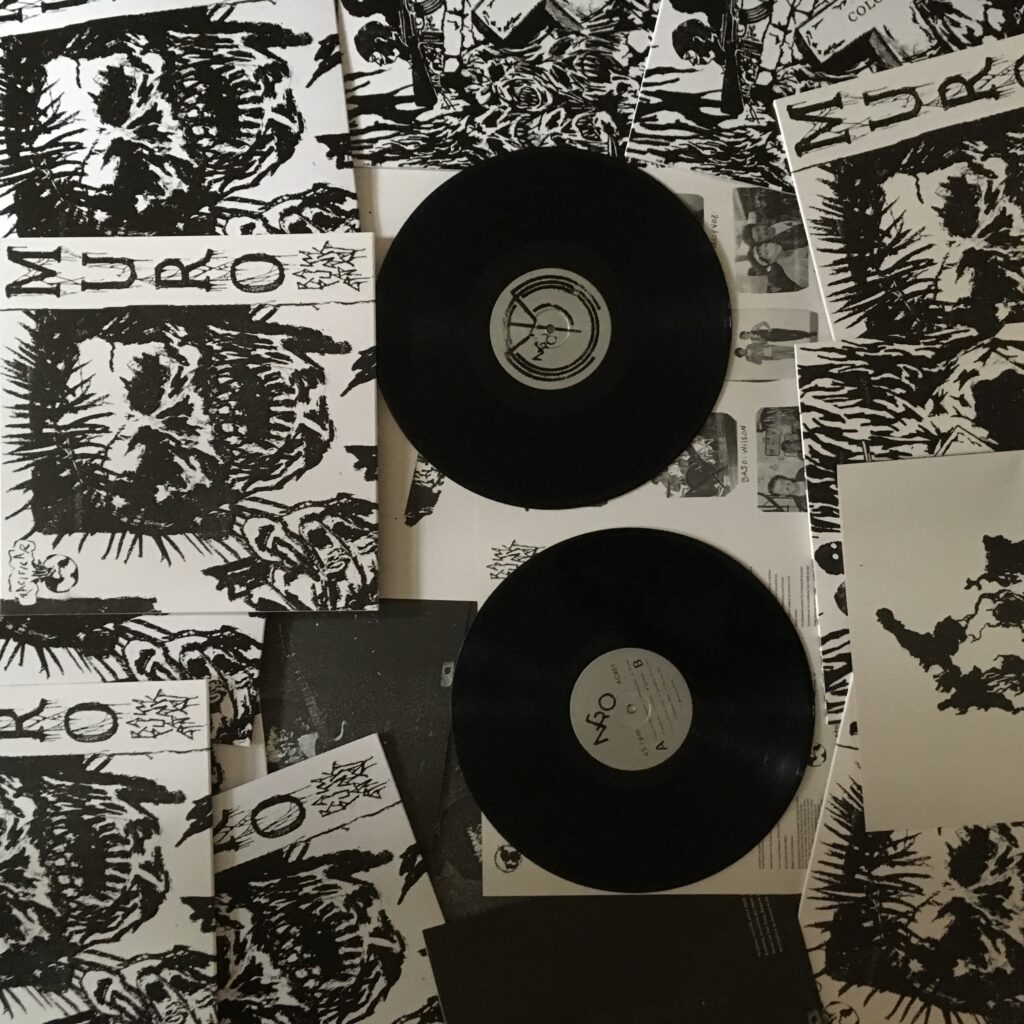 Thanks to Señor Mus for the assistance!
Latest releases
PRISÃO "s/t" MC

NUKIES "Can't you tell that this is hell" MC

INDRE KRIG "Destroyer" E.P.

Upcoming Events
December 8 @ 21:00

-

23:55