Rabid, raw and ripping Stockholm hardcore punk. Taking no prisoners…
11 songs that will make you wanna break shit!
Scheduled for sometime in the first 1/3 of 2019.
Listen to a few tracks –
Catchy Copenhagen Punk Rock inspired by Scandinavian 70's melancholia and with hints of early West Coast punk rock melodies. This is a beacon in a grey-on-grey city!
Scheduled for sometime in the first 1/4 of 2019.
Listen to the first teaser –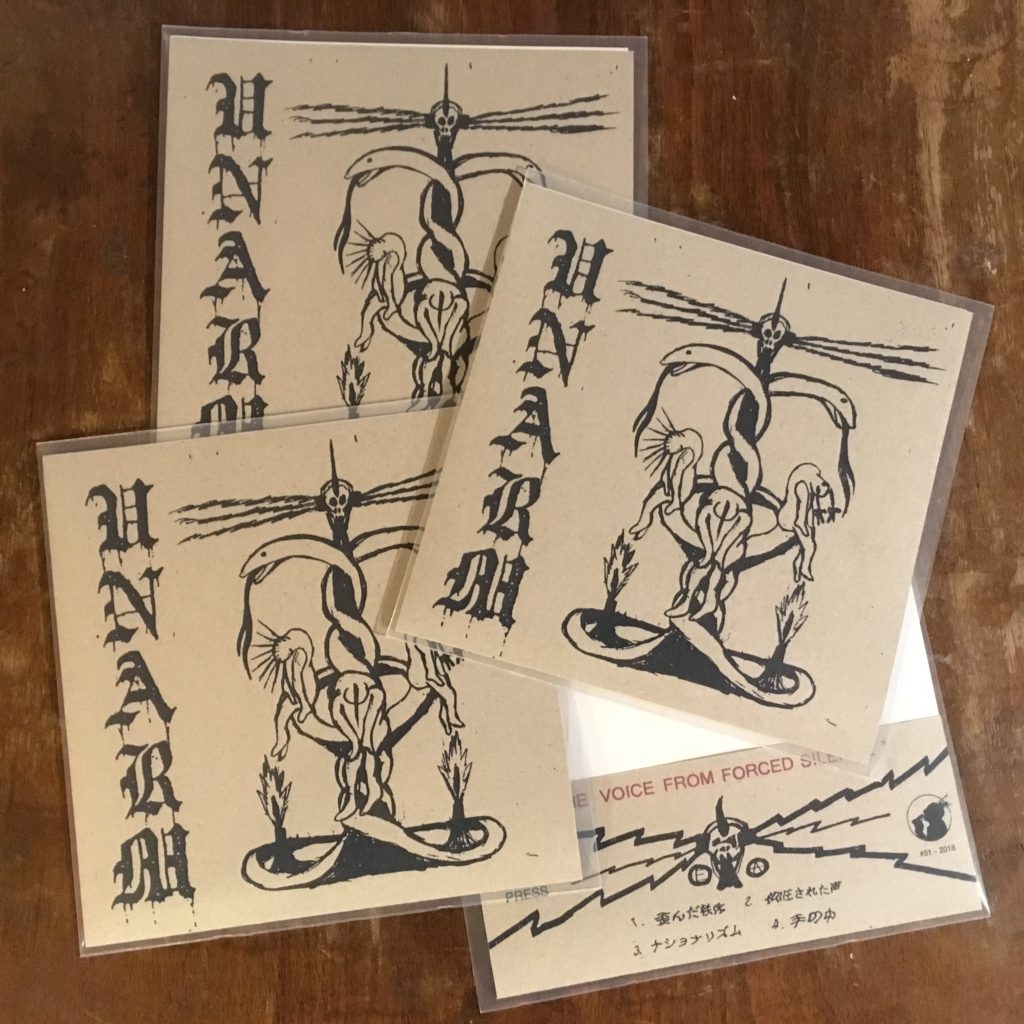 After numerous delays and a pressing plant moving their production to SE Asia…finally back on track!?
The last copies of the MURO / ZYFILIS tape are now available.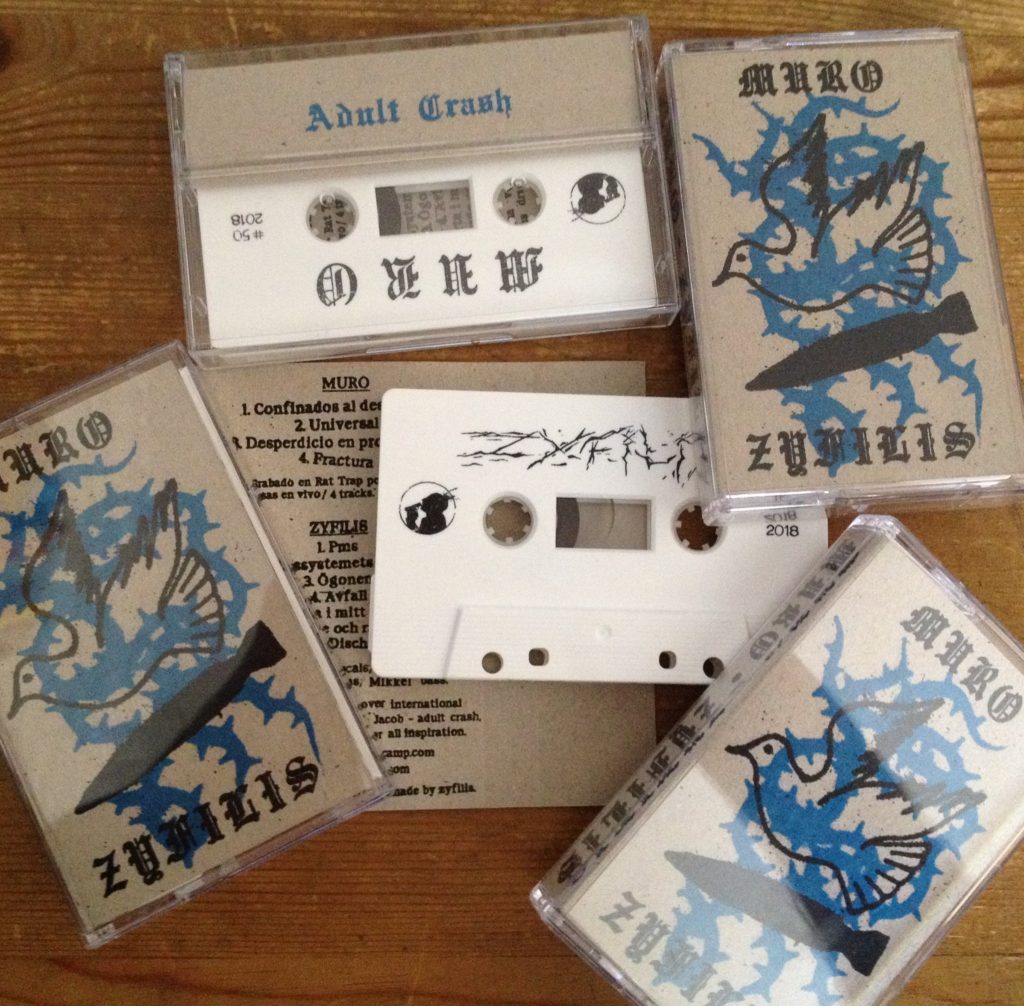 Also the Muro fundraising goal was reached within 24 hours. Thanks for the massive support!
International punk solidarity forever!
Sad news have just reached us. The Muro tour van was broken into in Gothenburg this morning. The tour+merch money along with passports and personal belongings were stolen.
A fund raising was started, so if you can spare a few euros please go HERE to support.
Thank you!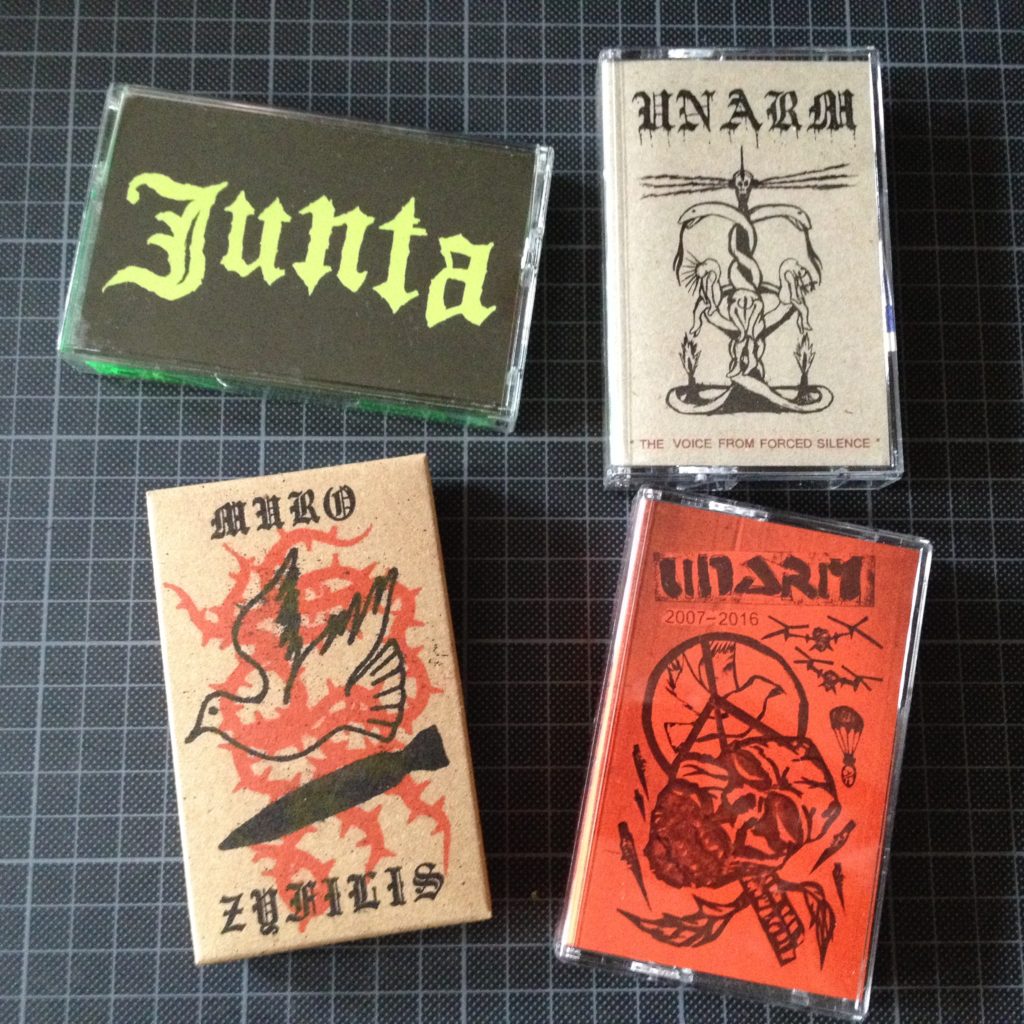 The MURO / ZYFILIS split MC arrived just before K-Town and I have a very limited amount left of the silk screened box version.
I also have copies of the 2 UNARM tapes left over from the recent tour for sale – along with 7 long sleeve shirts and a few screened tour posters.
Latest releases
PRISÃO "s/t" MC

NUKIES "Can't you tell that this is hell" MC

INDRE KRIG "Destroyer" E.P.

Upcoming Events
December 8 @ 21:00

-

23:55