I'm off w. Drop Dead & Junta for a few gigs in Sweden + Finland…
06.07 – Stockholm @ Cyklopen w. Burning Kitchen & Victims
07.07 – Umeå @ Verket w. Lonely Grave & Bitchcraft
08.07 – Oulu @ Hässäkkä-Päivät Fest w. Systematic Death – Forca Macabre – Dogface – Backlash etc etc.
09.07 – Tampere @ Vastavirta w. Systematic Death & Foreseen
Only Junta:
12.07 – Helsinki @ Squat Kumma w. Kohti Tuhoa & Kovaa Rasvaa
13.07 – Turku @ TVO w. Apukädet & Akseli Hiltunen
I'll try to stay off the internet….
So I'll be taking forever getting back to you all – sorry in advance.
– A limited repress of the TYRANT E.P. is back in.
– The ARSLE + KATASTROF test presses have been approved and I'm hoping to have both of those here by the end of July.
– The GLORIOUS? "Neverending butchery" E.P. test press will hopefully be here shortly.
– The STRUL E.P. has been submitted to the plant.
– Also waiting for SNOR, URBANOIA, STRESS (SS) and PROFOSS to finish their respective recordings for upcoming records on AxC….all in due time!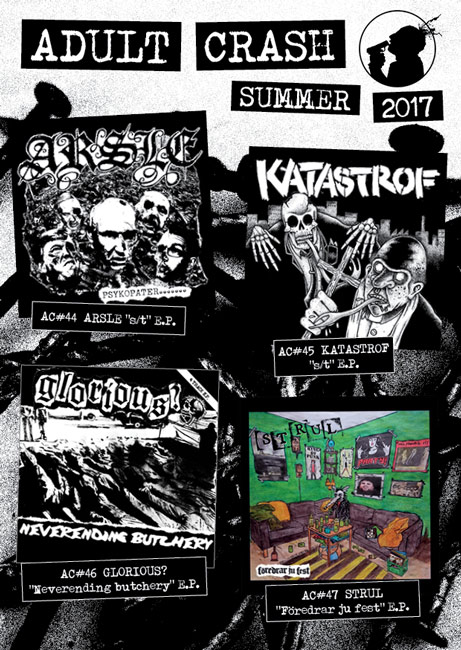 I'll be away on tour + holidays from mid May to mid June. So expect some delays.
In the meantime the ARSLE, GLORIOUS? and KATASTROF E.P.s have been submitted for production.
Hopefully the next batch will go out as well before I leave!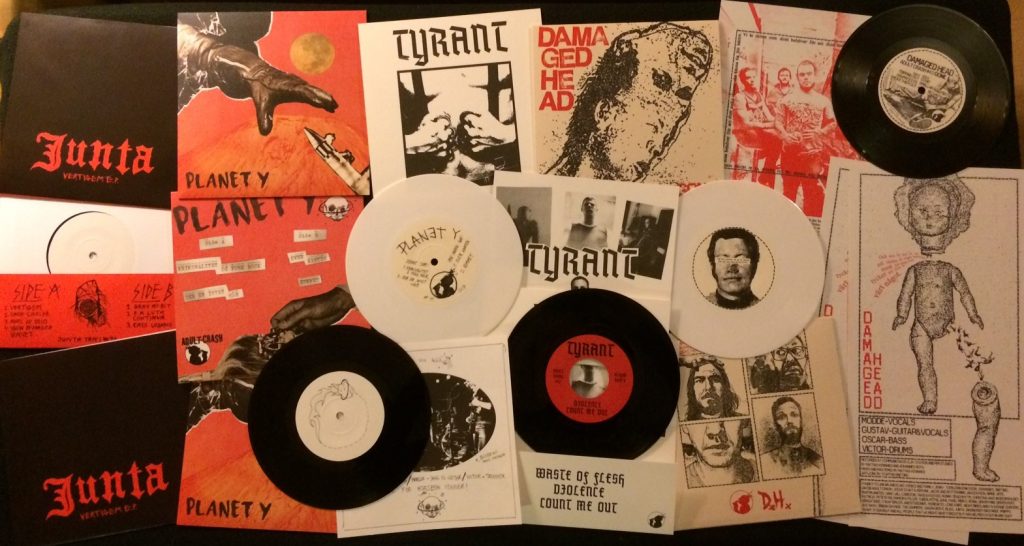 AC#41 – PLANET Y "s/t" E.P.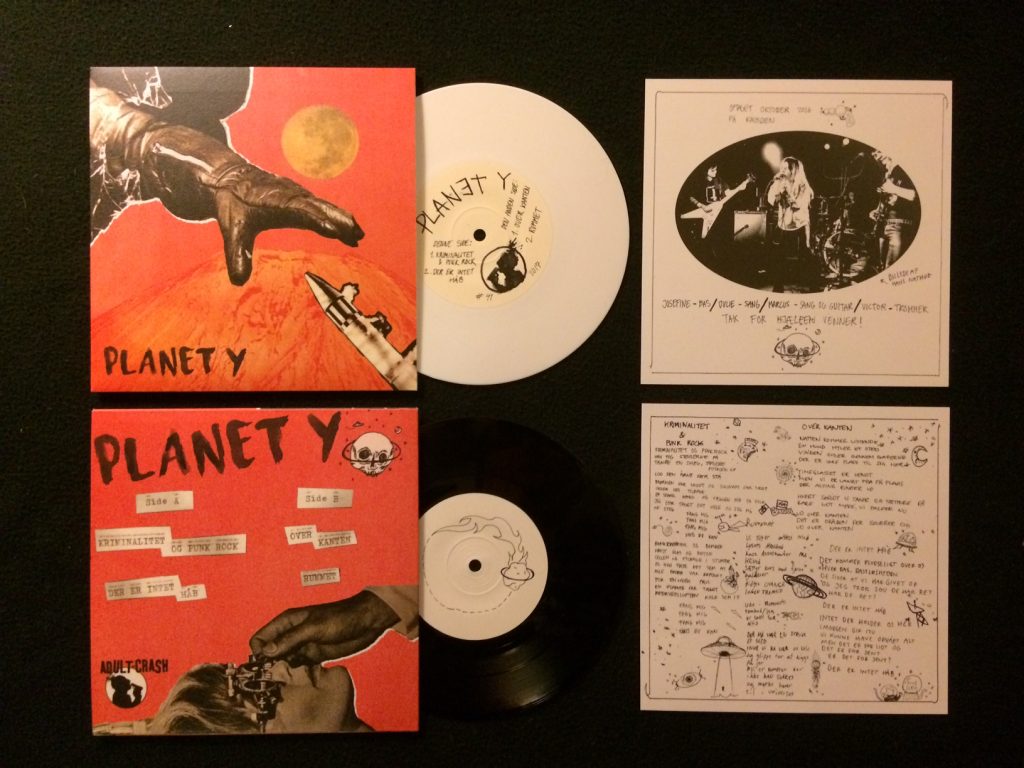 AC#42 – TYRANT "s/t" E.P.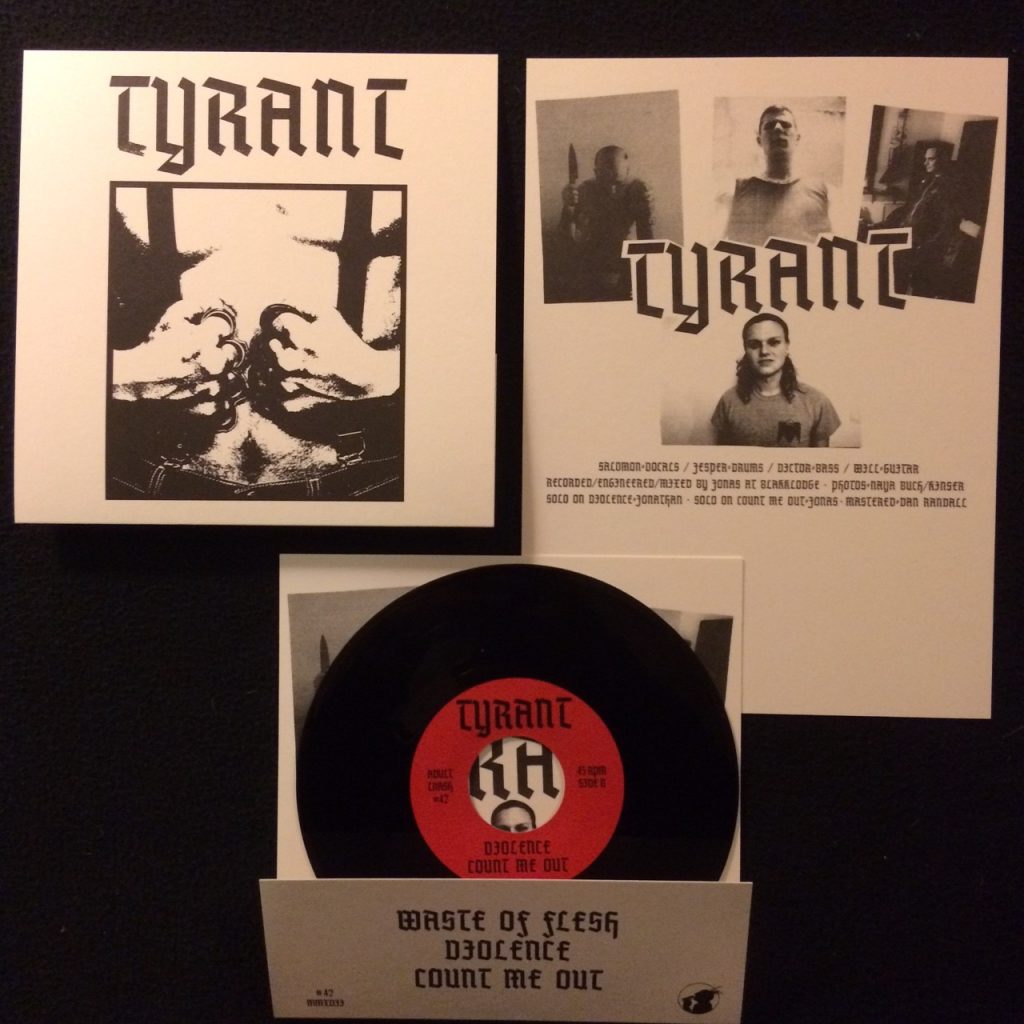 AC#43 – DAMAGED HEAD "Gone" E.P.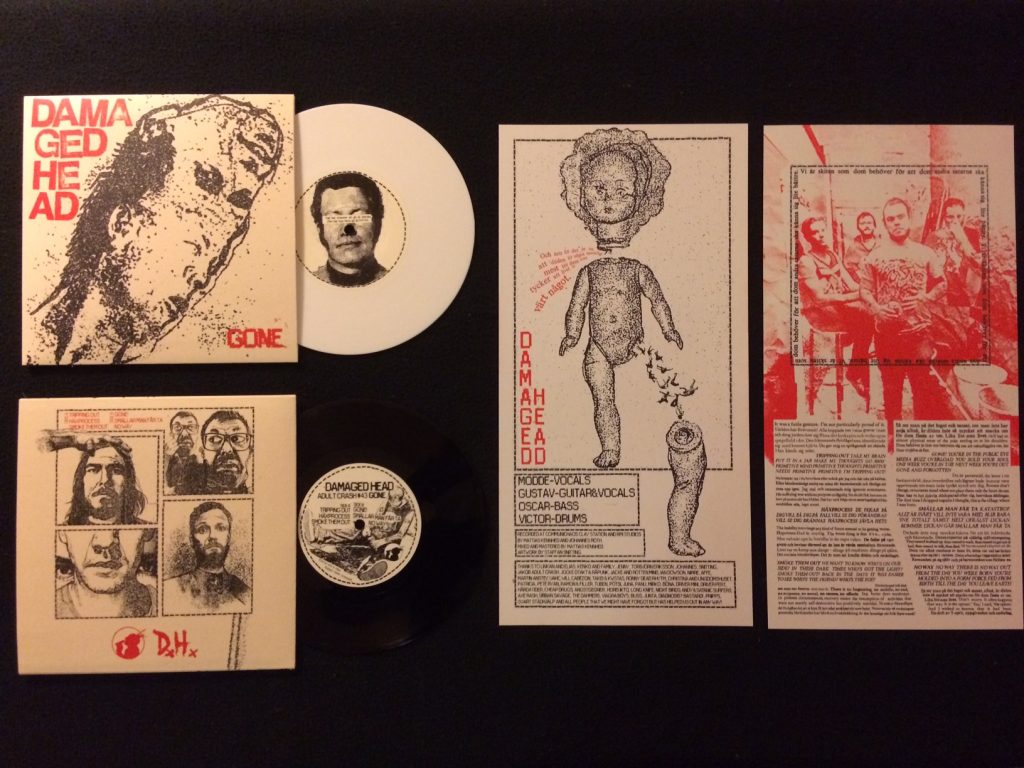 JT4,5 – JUNTA "Vertigem" E.P.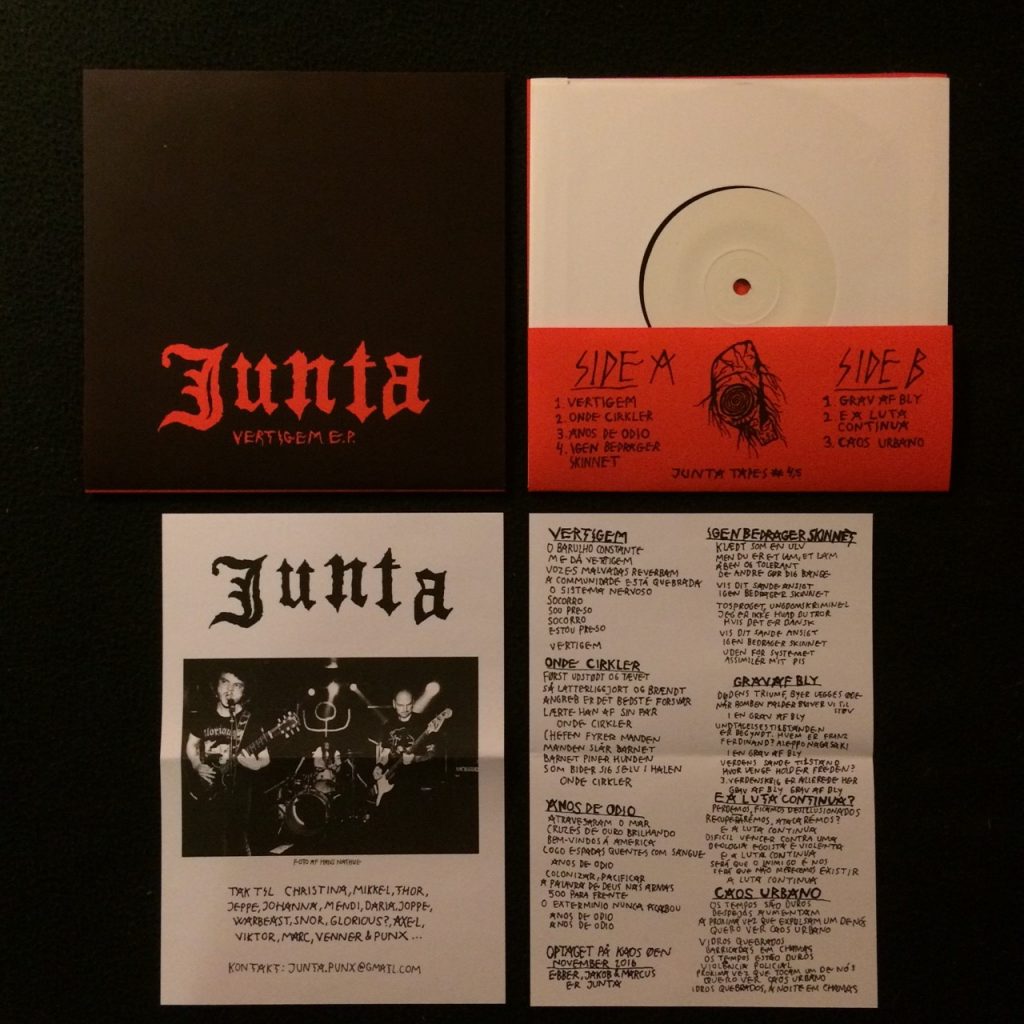 Latest releases
PRISÃO "s/t" MC

NUKIES "Can't you tell that this is hell" MC

INDRE KRIG "Destroyer" E.P.