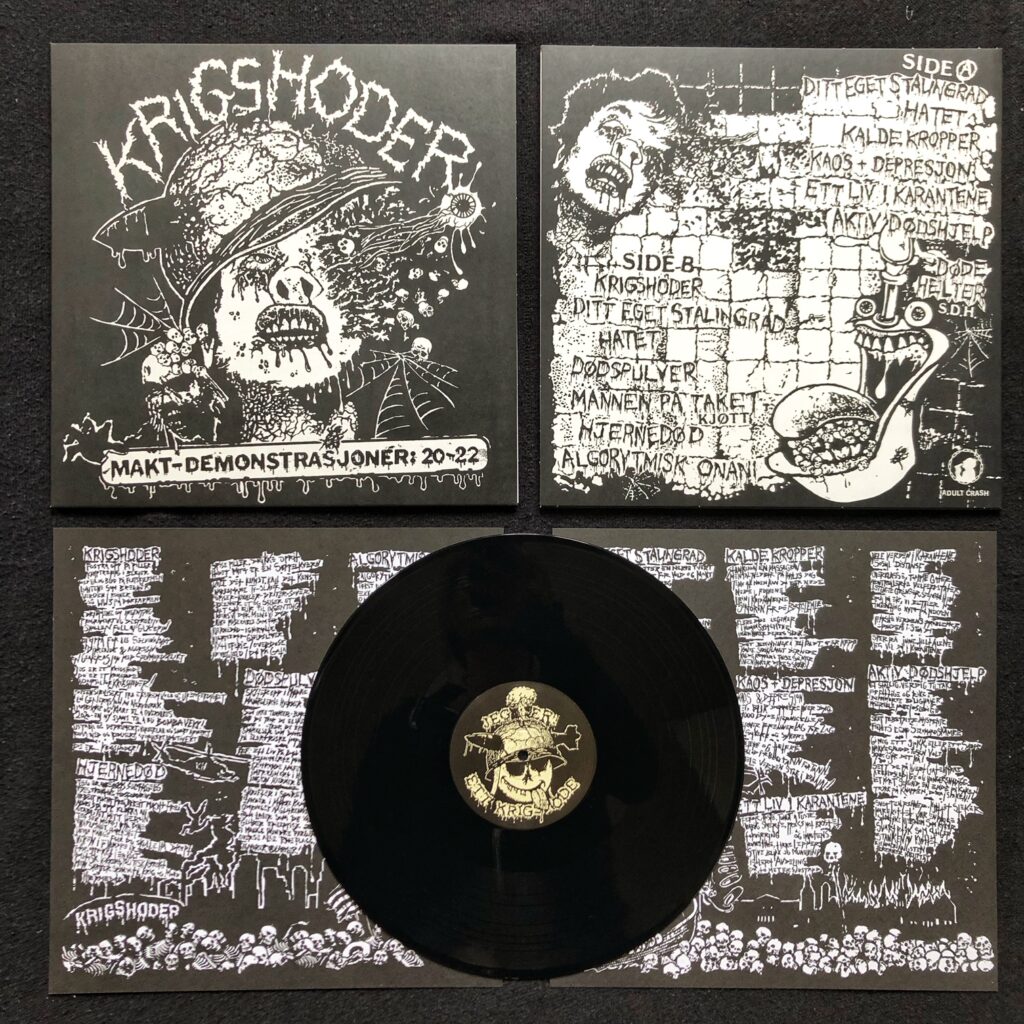 The KRIGSHODER "Makt-demonstrasjoner: 20-22″ 12" is here to herald the fucking END!!!
Finally available and shipping now.
Fast, manic classic Norwegian sounding HC/punk via LA & Oslo.
Compiling the 2 demos "Krig i Hodet" & "Jeg er ett Krigshode".
LISTEN for yourselves.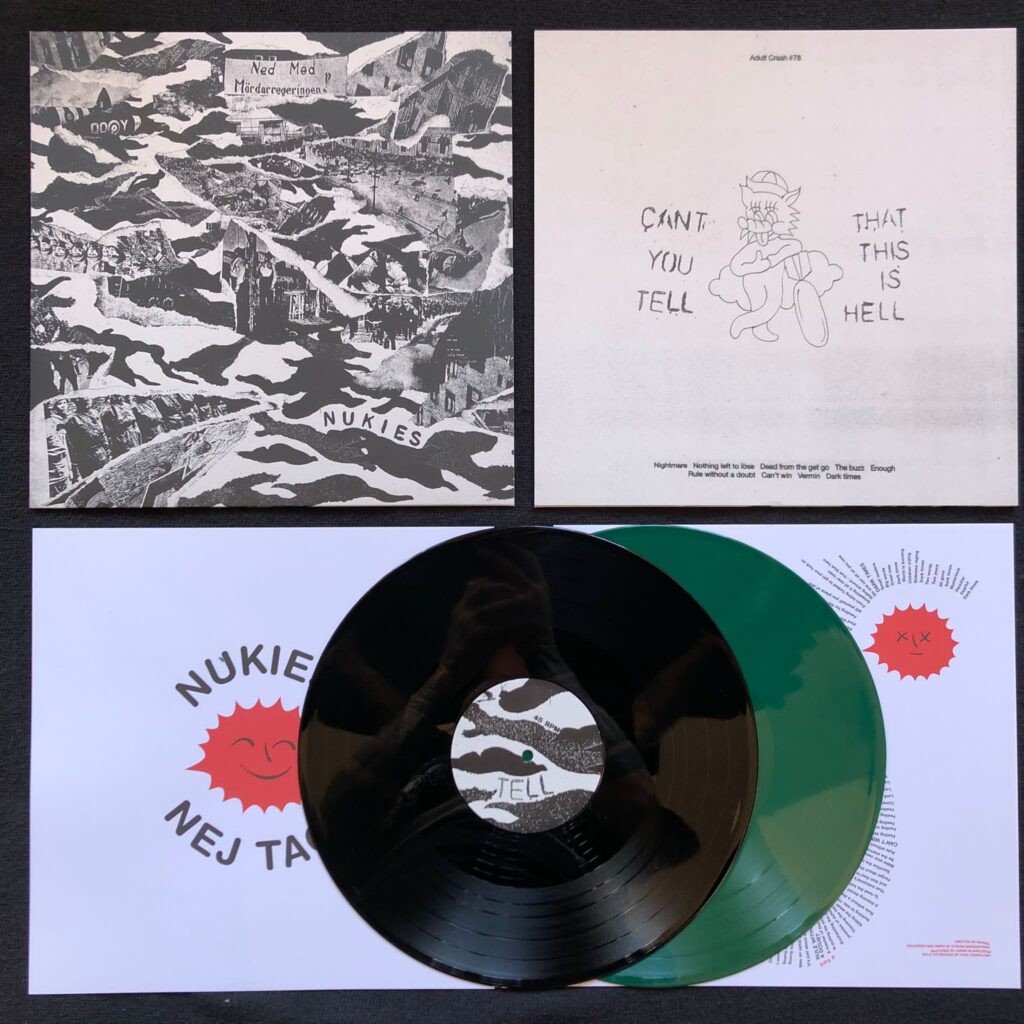 Available this Tuesday at the NUKIES, SPEEDWAY, 80HD gig in Stockholm + this weekend at the K-Town HC Fest!
9 tracks of catchy HC/käng with some serious hard rocking licks – brought to you via the Clueless Punx camp.
Green wax through the band and for mailorders.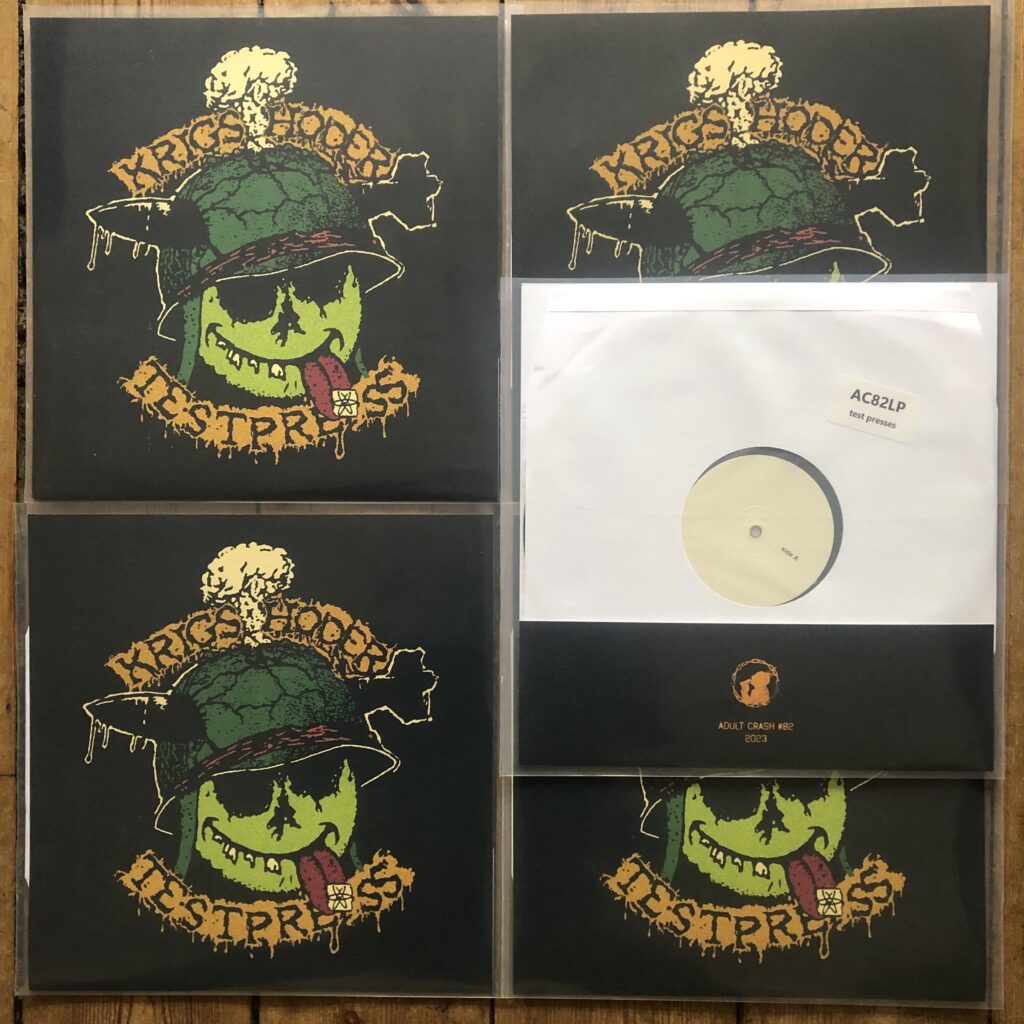 Sooner than later….
Listen
FINALLY OUT NOW:
AC#77 – ÖRESUND HC OMNIBUS // 4 way split LP
Featuring exclusive E.P. length material by ZYFILIS, NONPLUS, JUNTA & HAG.
4 takes on the hardcore/rawpunk sound of the region.
Available on regular black vinyl or white wax through the bands + AxC
Listen to a teaser track from each band at their respective Bandcamps.
– A release party in the first quarter of 2023 is being planned – more news when relevant!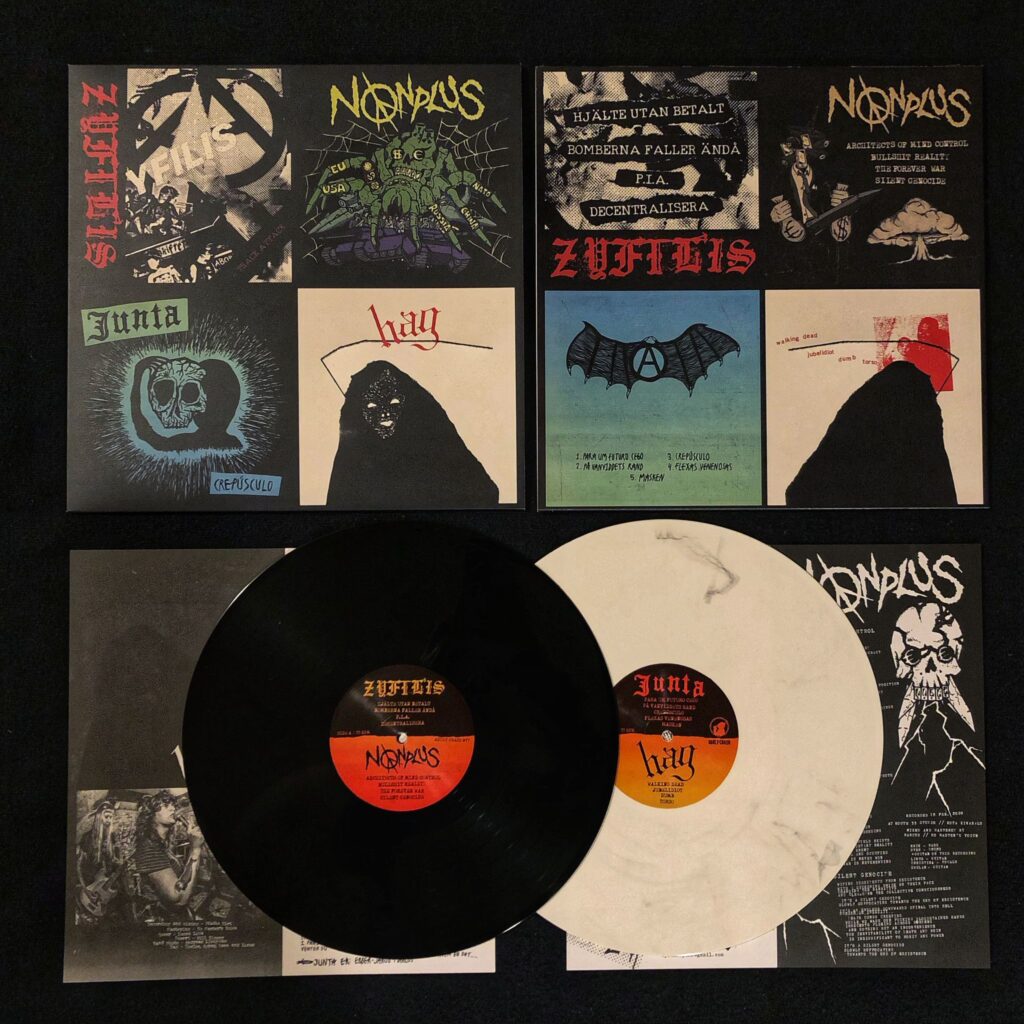 Latest releases
PRISÃO "s/t" MC

NUKIES "Can't you tell that this is hell" MC

INDRE KRIG "Destroyer" E.P.

Upcoming Events
December 8 @ 21:00

-

23:55