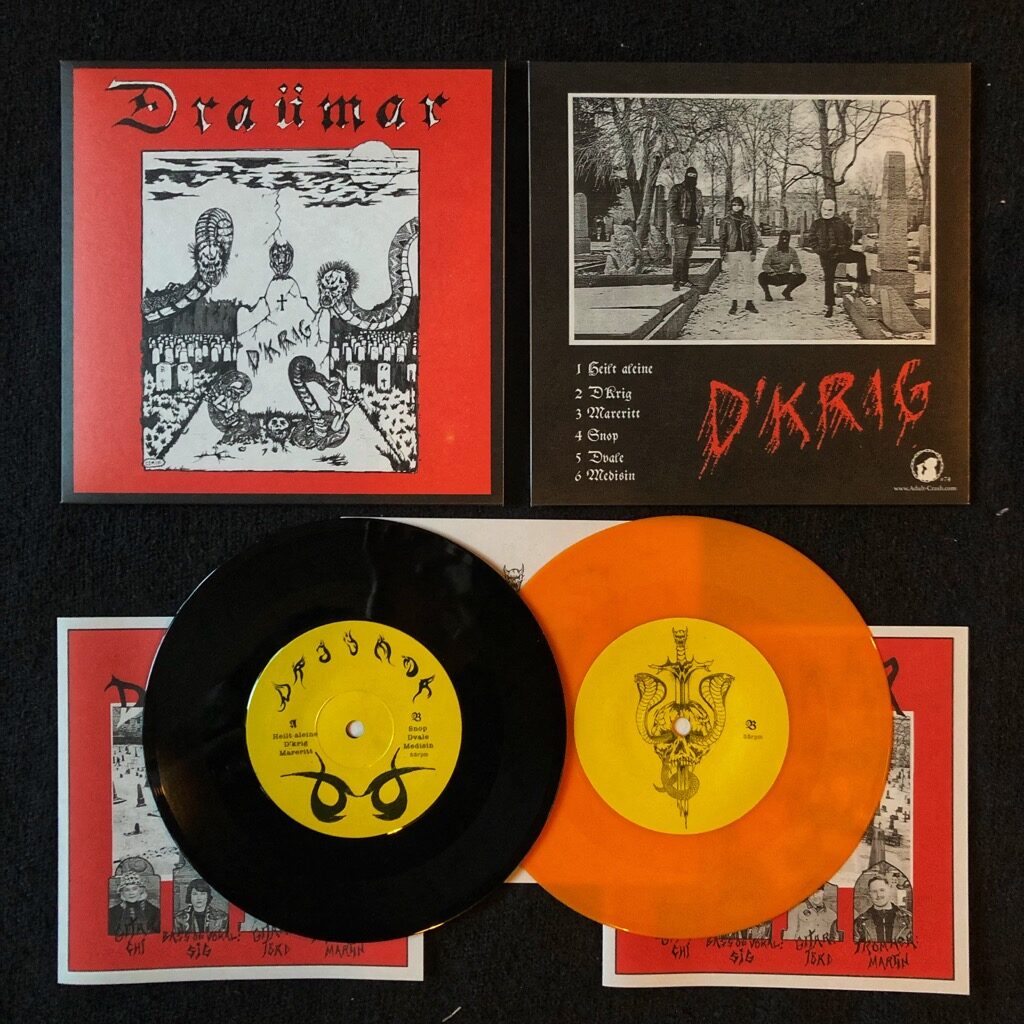 AC#74 DRAÜMAR "D'Krig" 7″ E.P.
A Covid-19 kinda project from Olso, Norway and Austin, TX.
A punk snow blizzard of despair and loneliness.
Recorded @ Blitz in Oslo. Art by Carlos Velásquez.
A limited orange wax version will be available from AxC + the band @ K-Town and for mailorders starting Monday June 27th.
Be sure to catch their debut gig here on the Friday @ K-Town HC Fest!