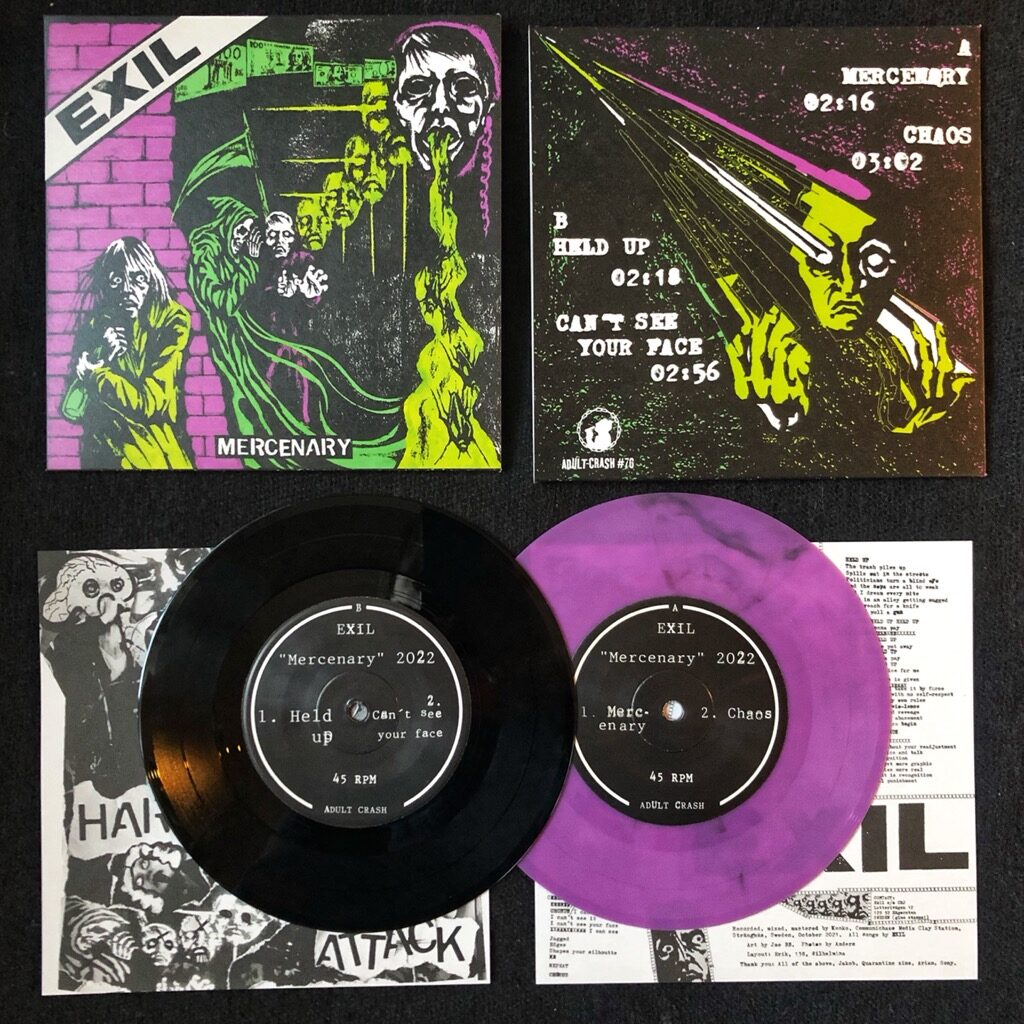 AC#76 EXIL "Mercenary" 7″ E.P.
Exil from Stockholm return with a quick follow up to last years LP on the Armageddon Label.
4 new tracks of old US styled HC through the Swedish demon system! Hardcore rules, OK?
Recorded, mixed and mastered by Kenko @ Communichaos Media Clay Station
Art by Joe BB & Wilhelmina.
A limited purple wax version will be available @ K-Town and for mailorders starting Monday June 27th.