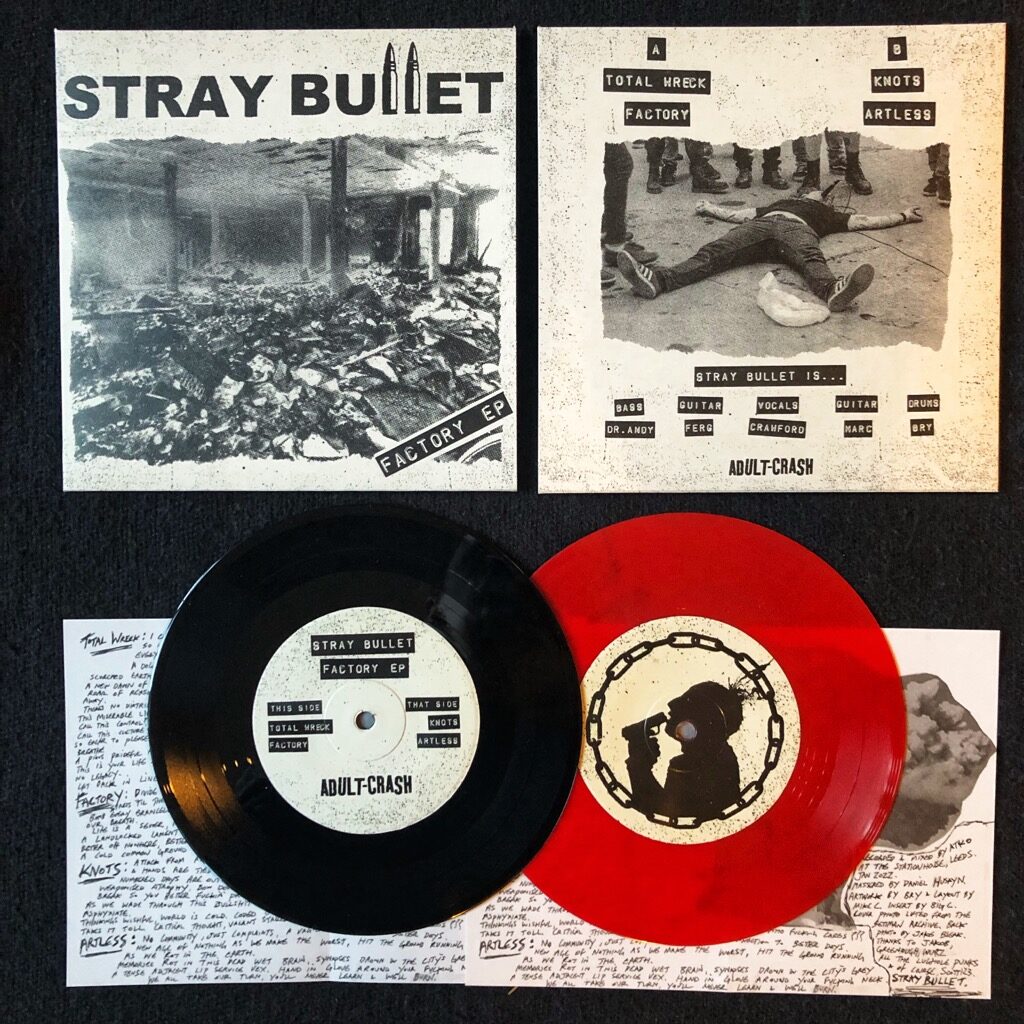 AC#75 STRAY BULLET "Factory EP" 7″ E.P.
The Sheffield hardcore ragers return with another slap of vinyl through AxC and deliver 4 new shots at "innocent" bystanders.
Recorded @ The Stationhouse by J.Atkinson. Mastered by D.Husayn @ NLBF Mastering.
A limited red wax version will be available from AxC + the band @ K-Town.
Mailorders will have to be a little patient though, as the US version on NFTW Recs. is slightly delayed…
You should also check out the first STRAY BULLET gig outside the UK on the Friday at the fest as well…